The Foundation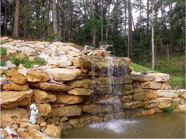 Welcome to the Simpson County Development Foundation (SCDF). The SCDF was organized in 1979 to promote community and economic development in Simpson County, Mississippi. The Foundation is a full service, not for profit organization comprised of public and private investors. Our staff is dedicated to helping your business grow and prosper in Simpson County. Whether you are an existing business looking to expand or a company looking for a new home, we look forward to working with you and showing you the advantages of Simpson County, Mississippi.
The Simpson County Development Foundation's Board of Directors and Executive Committee are comprised of volunteers throughout the county who willingly give their time and resources for the betterment of Simpson County. Every year at the Foundation's Annual Meeting, our membership nominates and elects new officers and directors.
Board of Directors
Class of 2023
Josh Allen
Jake Brown
Amarylis Carter
Chris Craft
Class of 2024
Faith Kennedy
Tiffany Kinslow
Missy Orders
Chris Williams
Class of 2025
Tristan Peavey
Darrell Temple
Dylan Sanford
Pam Wallace
Appointee Board Members
The Foundation's Bylaws provide for one Board Member each from the following groups to be appointed by their respective governing bodies or institutions:  Each Benefactor Member; Each President's Circle Member; the Simpson County Board of Supervisors; Each of the Municipalities of Braxton, D'Lo, Magee and Mendenhall; the Presidents of the Chambers of Commerce; the Chairman of the Simpson County Economic Development District Trustees; the University of Southern Mississippi; and Copiah-Lincoln Community College.
Executive Committee
FY 2023 [July 1, 2022 — June 30, 2023]
Josh Pierce, President
Lacye Evans, President-Elect
Carley Hansbrough, Secretary-Treasurer
Christian Carrico, Past President
Mayor Dale Berry and Mayor Todd Booth, Vice Presidents – Government Relations
Erik Adkins, Vice President – Economic Development
Pat Brown, Vice President – Community Development
Allison Shivers, Vice President – Stakeholder Development
Staff
The staff at the Simpson County Development Foundation stands ready to assist you with your new or existing industry. Our team of staff and board members are committed to providing you with the very best assistance possible.
Please take the time to e-mail us or contact us at the mailing address or number listed below. We're ready to help!
Alisha Walker, Office Manager
PO Box 127
176 West Court Street
Mendenhall, MS 39114
601-847-2375
scdf@bellsouth.net